Possibly an unusual title for a girl who has just tweeted about how hypnotherapy is not like the stage hypnosis you see on the tele!  It really truly isn't and I need you to know that….I won't make you cluck like a chicken (unless you really want to) and I really do have methods other than swinging a pocket watch like a pendulum in your face.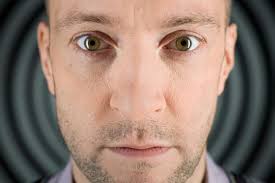 Now is it because I don't believe in stage hypnotism or think that it doesn't work, absolutely not…it's simply that I think hypnotherapy has other drivers and other methods, that, for me work better to induce the trance state to treat your issues.
All that said…..I am ridiculously excited that Derren Brown has another series…..a new one…….not the old ones that you…ahem me, watch over and over again as there is no new material!
Interestingly, he is also one of my inspirations in a round about way….I love what I do so can't thank him enough (thanks Derren) and see you on the tele mid October for a new fix of my continued obsession……maybe I need a Hypnotherapist ….anyone know of a good one? 😉
@derrenbrown
@99hypnotherapy
@99hypno